Angels We Have Heard On High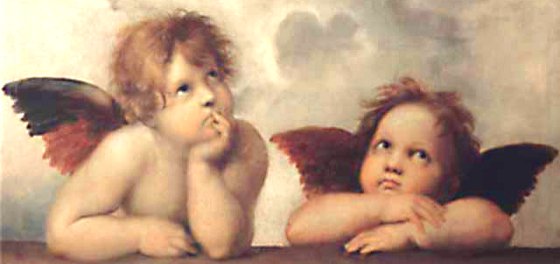 Venture Capital and Angel Investment are becoming quite the buzz words even in small towns and small businesses. In a world where business credit and financing from banks has been very hard to get for a number of years, more and more entrepreneurs are asking wealthy investors for the capital they need. To be successful at getting your money, you need a great business and marketing plan, a charismatic presentation, and the opportunity to get in front of the investors at either an Angel Investment Conference, or in private. If they are interested, what you'll have to do to get that money, is give up some level of ownership to the investors. It's an exciting way to get a business off the ground, or grow a business to the next level. If you're the entrepreneur, the more you can understand about the investors, the better your chances.
We recently stumbled across this great documentary Something Ventured, that provides an exciting look at the early days of venture capitalists and the companies they made a success such as Intel, Apple, Cisco, and PowerPoint. Yes, at one point, those were just guys with a dream and no money, just like most entrepreneurs. What they did appealed to the investors, and in the movie the investors share their intrigue and excitement risking everything based on gut feel, a remarkable team, and business plan. The full length movie is currently available on Netflix, or you can order it from the http://www.somethingventuredthemovie.com/
And just to hook you, here's the preview….